We want you to be happy with your purchase from PhonePartWorld! Notify us within 30 days of receiving your part if you experience any problems with it. Please contact our customer service department for a return authorization before returning anything to us. Once you receive a Return Authorization number, you have another 7 days to arrange a return for the item to us.
Please note that:
RMA numbers are valid for 7 days from the date of issue.

If the part came with a box that had a barcode, please include the box in your return package. We recommend using the original packaging to send the items back to prevent unwanted damages to the screen. Please don't send part back to us using envelopes.

Before making a claim for a defective part, please test it thoroughly. If a fully-functional item is returned, it is subject to a restocking fee of 15% or $5, whichever is greater

..

Please note that Items that have been installed, opened or damaged are not eligible for exchanges and refunds and our warranty does not apply to parts damaged by improper use, careless handling, improper installation or improper repairs.

.

PhonePartWorld.com parts have stamps that help us identify our parts. If you have parts from other suppliers, please make sure to send the correct part back to us.
Warranties & Exchanges

Our warranties and exchanges do not cover ANY physical damage to products purchased from PhonePartWorld.com. We can't cover user error. If you break a part during installation, we can't replace it. If you accidentally damage the part after installation, we cannot replace it. Additionally, if you destroy a tool or tool roll due to misuse, we can't replace it.

PhonePartWorld.com is not responsible for any damage to your device due to improper installation or accidental damage. This includes data loss. The warranty provided does not apply to a part if damaged in any way by improper use, abuse, neglect, careless handling, or improper installation.

The warranty is at PhonePartWorld's sole discretion and only applies to exchanges for the same part. Part must be returned for the warranty to be applied. The warranty only applies to parts that the warranty sticker has not been removed.




To return your order, follow these simple steps:

1- Print label & Authorization. Go to the Return Section, click the order number containing the item(s) you wish to return.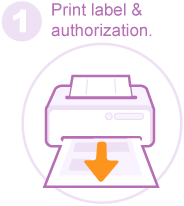 2- Prepare the Package by Checking the item(s) on the order you want to return. (This option will not be available if your order is outside the 30-day range.)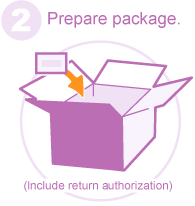 3-Then click "Return Checked Items." Products must be returned in the original box and/or packaging. The original packaging contains a bar code that helps us identify your items with your order, so your account can be credited successfully. If you do not have the original packaging, please contact us. Print the email with your return confirmation number and include it in your shipping box.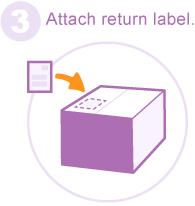 The return address is:
18220 N. 68th St. #323
Phoenix, AZ 85054
USA
Please note that no label is provided.
4-Ship it. Customers are responsible for all return shipping charges. Once your return is processed, you will receive a refund for the amount paid for the returned item back to the original method of payment. Any outbound shipping charges paid will not be refunded if the order is returned.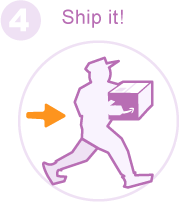 The refund will be applied to the credit card or other method of payment initially used to make the purchase. Please note that depending on your financial institution, it may take an additional 2-10 business days after your credit is applied for it to be reflected on your statement if you used a credit card (up to 30 days for internationally-issued cards).
*NOTE: In order to ensure your return is in our system and that we issue your refund without delay, you must follow the complete return process by logging into your PhonePartWorld account (detailed above) to obtain a return confirmation number (via email) prior to mailing your return to us. We would also be happy to help you if you need assistance. Contact the Phone Part World Customer Service team at 1.866.322.4840 or Email Us.